Mahindra & Mahindra Global Purchasing Executive Visited Tri-Ring Steering Gear
2016-12-26
On October 22, Mr. Sunil Chahure, the newly appointed General Manager of Global Purchasing of Mahindra, and Mr. Rajesh Pandey, the deputy General Manager of Global Purchasing, visited Tri-Ring Steering Gear. This is the first subsidiary of Tri-ring Group visited by Mahindra's senior management after Mahindra Global Purchasing Director, Mr. Sikka, visited Tri-ring group in August 2016 to reach a strategic partnership.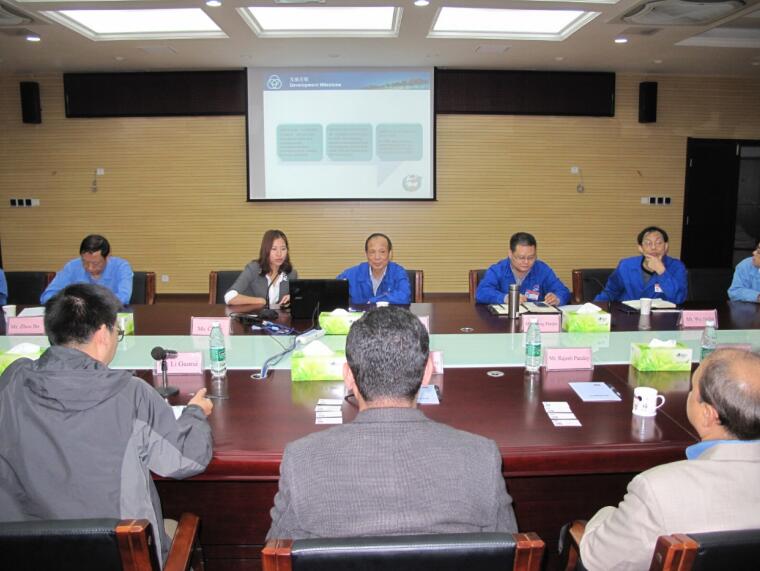 General Manager Mr. Lei Senlin warmly welcomed the arrival of Mahindra's senior management. Both sides had in-depth exchanges on the continuous improvement of the mechanical steering gear currently in cooperation and two new projects - electric power steering gear (EPS) and High-end Commercial Vehicle power steering gear (FNBK). Mr. Lei Senlin personally introduced EPS and FNBK projects to the guests. It is reported that in recent years, facing the shrinking and high-end trend of commercial vehicles, the expanding and electronic trend of passenger cars, the company has invested 270 million and 630 million RMB respectively in EPS and FNBK projects, closely focusing on the development strategy of "Adjusting the Structure, Improving the Level, Achieving the Internationalization" of Tri-ring Group, standing at the highest point in the industry with high starting point, large investment and large scale. This is an important strategic decision made by the company to seize the favorable opportunity for market adjustment, adhere to the strategy of developing commercial vehicles and passenger cars simultaneously, and adapt to product transformation and upgrading. At present, the annual output of EPS is 200,000 units, mainly supplying to the first-class domestic automobile manufacturers such as Chang 'an, BAIC, FOTON and Dongfeng. FNBK project is expected to start of production by the end of this year.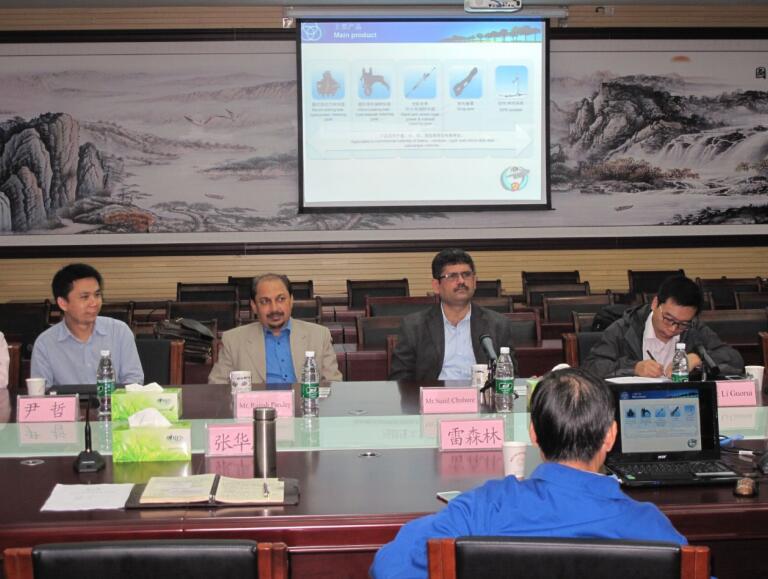 Mr. Dan Tingjie, the chief engineer in charge of Mahindra's products, made a detailed report on the continuous improvement on the mechanical steering gear.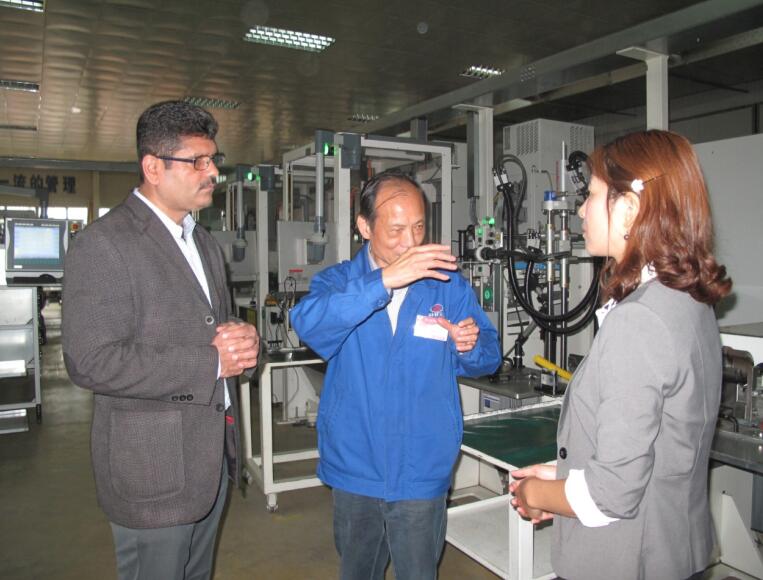 Mr. Sunil Chahure and his party first visited the EPS production workshop and inspected the standardized production of the workshop. They were amazed by the modernization of the EPS assembly line and showed great interest. Later, they visited an automated assembly line newly designed for Mahindra products in the assembly workshop. This line has solved the problem of oil leakage from the steering gear to a great extent and won high praise of Mr. Sunil Chahure and his party. Mr. Sunil said that during more than 8 years of cooperation between the two sides, Tri-ring Steering Gear has always taken the customer's needs as its own responsibility and made unremitting efforts in improving the quality. It is Mahindra's trustworthy partner. On behalf of Mahindra, he expressed his heartfelt thanks to Tri-ring Steering Gear for their efforts and contribution to Mahindra's development.